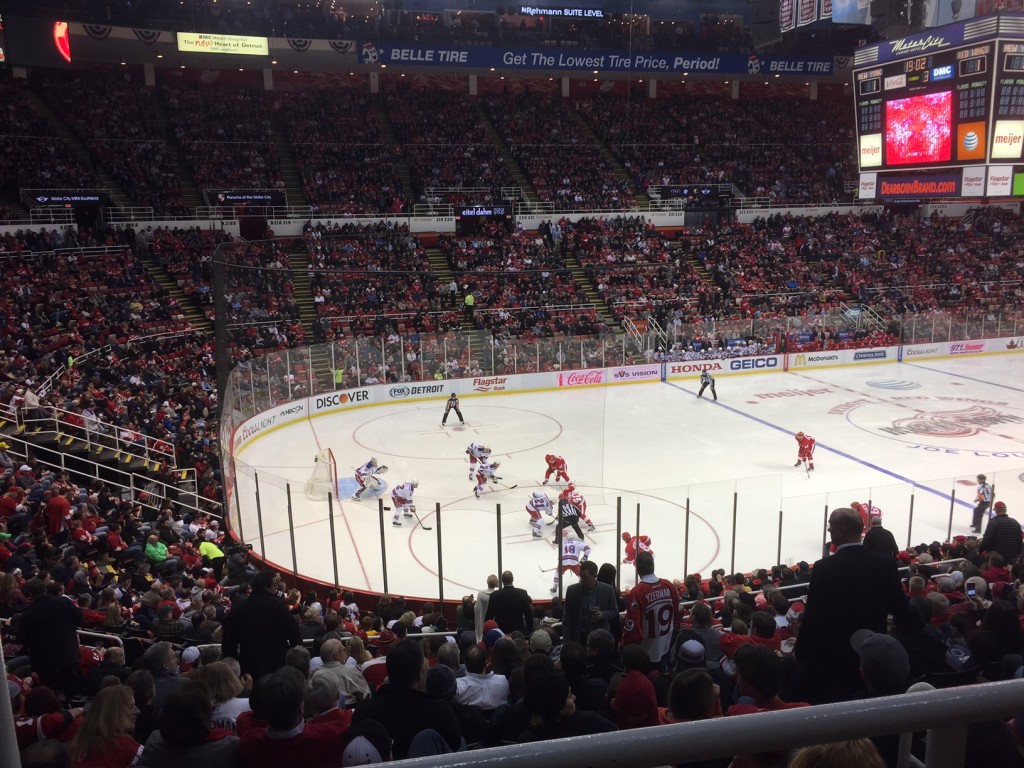 The other day I was offered tickets to last night's Detroit Red Wings games and, as soon as we made sure child care was handled, my wife and I jumped at it. It was her first Red Wings game, and my first time back at Joe Louis Arena since the early 90s. Ironically, it was her first time at Joe Louis since… Saturday when she went to one (of the two!) Garth Brooks concerts there.
The seats were absolutely excellent. Second row of the upper-bowl area, with a perfect view down into the corner. The Red Wings were attacking in our end twice, so we got to see a lot of good action, though the game winner (in overtime) was scored on the other end, and I wasn't even really sure what happened (other than the puck going in the net) until I watched the highlights this morning on my phone. But, it was exciting, and a little bracing in the "walking around Downtown Detroit in the bitter cold" sort of way.
The only dark spot on the night was the two young-20s hockey bros behind us providing running commentary. Sadly, it was twice as inane as most color commentary in sports, and they hadn't practiced pronouncing any of the Slavic names beforehand. Otherwise quite a lot of fun and I'd happily do it again. We'll see if I get another chance before they build the new arena and shut down the Joe.